At Vin Vault Wines, we intentionally craft our wines with the box in mind. Our portfolio of award-winning, premium wines is specially crafted to benefit from the unique qualities of a box. Each of Vin Vault's seven varietals will stay fresh for 30 days after opening and offer the delicious complexity you'd expect from even a great bottle of wine.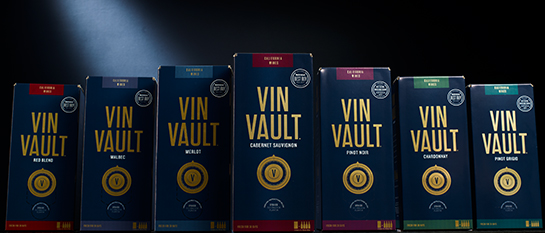 OUR accolades
"Named #6 in Wine Enthusiast's Top 100 Best Buys." - WINE ENTHUSIAST, May 2017
"This may be the most serious California boxed wine on the market." - WINE ENTHUSIAST, May 2017
"Overall Best Tasting Boxed Wine Brand." - TASTING PANEL, July 2017
"This is the best American red wine in a box." - WINE SEARCHER, W. Blake Gray, May 2017
"This is a terrific wine with food — it's packed with dark fruit flavors with a touch of spice; texture is smooth and oak is well-infused." - DETROIT NEWS, February 2016
"Perfect for a barbecue on a back deck with friends." - KEN'S WINE GUIDE, Karen and Stuart, June 2016
Chris Willis is an award-winning winemaker and the creative inspiration behind Vin Vault premium wines in a box. Always in search of a new challenge, Chris was drawn to the wine industry for the thrill of having just one chance to craft a new vintage each harvest. With Vin Vault, Chris has pushed himself to craft not only great wine, but wine that actually benefits from the unique qualities of a box.